"their displacement, dispossession, and continued presence"
The Lenape Plaque initiative began in 2013, when a member of the Native American Council (NAC) submitted a petition to the University. After garnering support from Columbia, NAC reached out to Indigenous communities for their guidance on the memorial. In June 2016, Columbia's Board of Trustees approved and funded the plaque.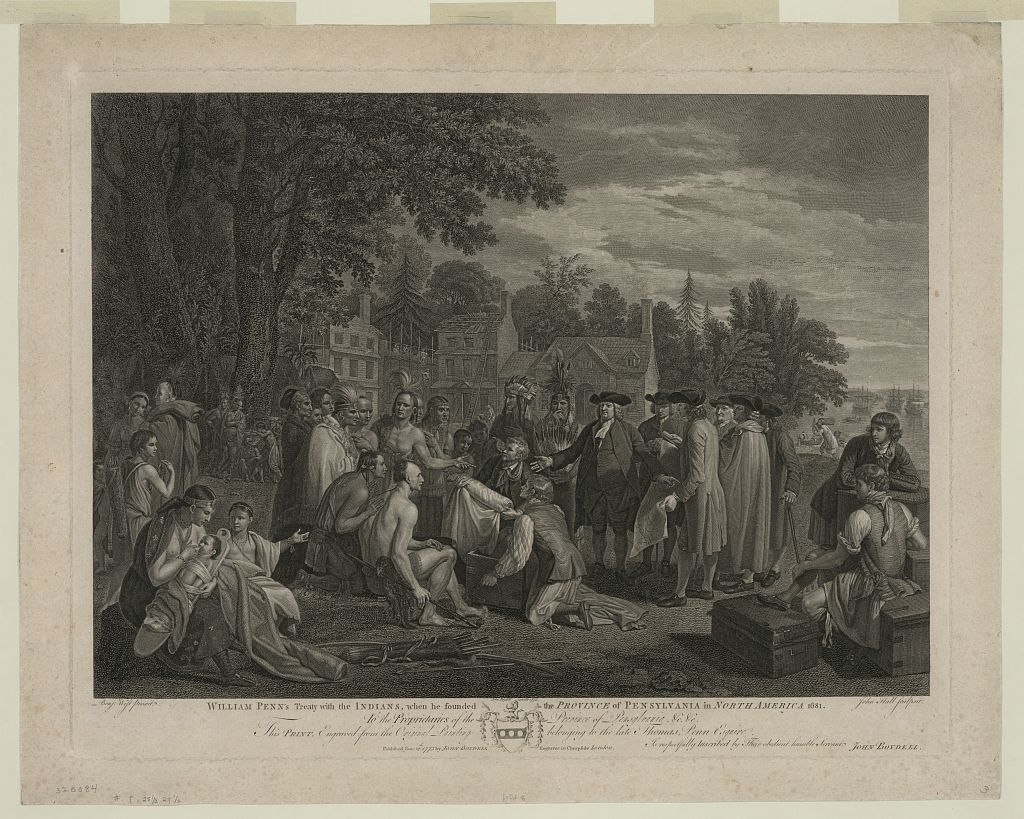 "William Penn's Treaty with the Indians"
(Library of Congress)
Brief History of the Lenni Lenape
Residing on what is now New Jersey, Delaware, eastern Pennsylvania, and southeastern New York, the Lenni-Lenape, termed Delaware by European colonists, inhabited the island of Manhattan. Originally named Manahatta, which means "hilly island," Manhattan served as a strategic location for travel and trade. Centering around the Hudson—or Shatemuc, meaning "the river that flows both ways—the Lenape traded with other Indigenous people living on the riverbanks.
When the Dutch began to occupy lower Manahatta in the early 17th century, however, the Lenape began to lose their homeland. Over a few decades, they began withdrawing westward, eventually reaching Indian Territory, where they were forcibly settled with the Cherokee.